Binding, Purflings & Other Wood Appointments
All Osthoff Guitars come standard with hardwood binding and wood purflings. Commom selections for bindings include rosewood, maple, koa, and ebony.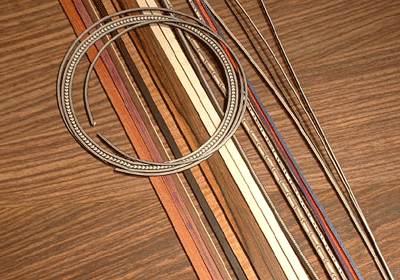 In addition to the more common woods mentioned above, a variety of other colorful woods including snakewood,purpleheart and bloodwood can be used for bindings and other appointments. Also dyed veneers can be used for a nice effects.